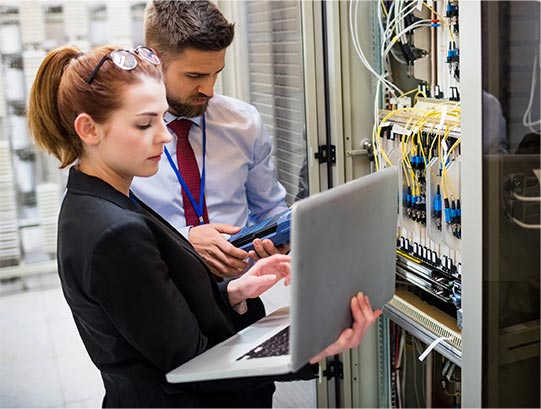 Benefit from a co-managed IT model, with expert assistance and support.
We understand that technology is critical to your company's success, but does your technology get the attention it deserves? If your in-house IT staff is overburdened with support work, they may find it difficult to keep up. This, in turn, puts the average employee in an unenviable position of having to troubleshoot the various common issues that plague the use of their technology.
F1 IT is a perfect fit for small and medium-sized businesses that may have seen enough growth that you've developed the need for more IT support. SMBs often don't have a budget flexible enough to onboard more trained IT personnel, so it makes more sense to outsource certain elements of your IT maintenance to other trained personnel.
Responsive Helpdesk
We provide computer support, troubleshooting, and issue resolution during normal office hours via telephone support, remote utilities, or onsite support. Our help desk services address your employees' needs directly and immediately.
Network Management
We give TLC to all those devices in the closet, ceilings, and walls that connect everything so that you don't have to yell across the office or walk to the other side of the building.
Network Security
Protect your employees and network by preventing questionable and unsafe content from entering your IT infrastructure.
Vendor Management
We excel at working with hardware and software vendors. Let us deal with them while you manage your business relationships. We understand that we represent your company and treat your vendors accordingly.
Disaster Recovery & Backup
We offer several types of bulletproof backup solutions that can be tailored to your budget, the maximum amount of time you can allow restorations to take, and how far back in time you need to hang onto older versions of your data, all with complete peace of mind.
Email Security
We are constantly improving our email security stack to help mitigate the plethora of security issues with email. Not only do we help plug the holes, but we educate and test your users on security practices.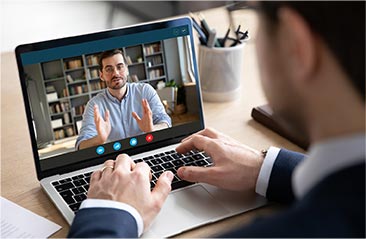 Virtual CIO/CTO
Our Virtual CIO/CTO services provide the right combination of business acumen and technology expertise to propel your company to the next level. Treating technology as an integral part of your business can fuel accelerated growth. Our Virtual CIO/CTO offer a proven technology planning process, IT strategies and road maps for your business, collaborative input on budgeting, and a smart, focused technology component to your regular business reviews. With a Virtual CIO/CTO, your company has access to the executive-level expertise you need.
Get Your Free Consultation
Scalable Co-managed IT services give your organization options.